Custom-Made Tooling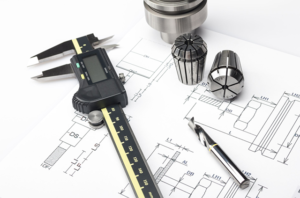 At Core Cutter, we understand that timing is everything. In this fast-paced industry, we pull ahead of the competition with our quick turnaround of custom-made tooling. From end mills, drills and form tools, to dovetails, countersinks and reamers, we specialize in top quality, high performance carbide tooling of all shapes and sizes.
Need assistance with a specific application? Our engineers are experienced in recommending, designing and building a variety of custom tailored tools to meet your machining needs. We are qualified to help you step by step through the troubleshooting, designing and manufacturing processes.
Need it fast? We are committed to providing the fastest possible deliveries, leading the industry in on-time order fulfillment. Custom-made tooling is quoted same day, whenever possible, eliminating unnecessary or lengthy manufacturing delays.
Guaranteed top quality. We are driven by our passion for excellence in all areas of tool manufacturing. We strictly use high quality carbide material, superior industry coatings and proven finishing processes, ensuring you always receive an exceptional, high performance product.
Email Quote Request: sales@corecutterusa.com

In the News
Press Release
New Products