About Us

Core Cutter, LLC is a family owned and operated high performance carbide cutting tool manufacturer located in Farmingdale, Maine.  We manufacture a variety of standard, modified and custom-made solid carbide tooling with fast turnaround from print to ship.  We are honored to have the opportunity to present you with the fundamentals of our company: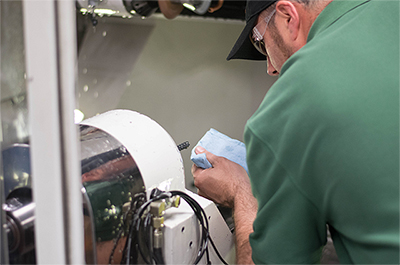 Our Promise:  We are committed to outstanding customer service and superior product quality.  We promise to continually meet or exceed your expectations in all aspects of the cutting tool industry.
Our Team:   The Core Cutter Family consists of exceptionally skilled engineers, machine operators, quality inspectors, technical support and customer service professionals.  We are dedicated to providing you with 100% customer satisfaction from start to finish.
Our Focus:   In order to continually meet our customers' needs, we remain focused on continual improvement in all aspects of carbide tool manufacturing.  We are fueled by a passion for innovation, motivating us to design better tools, better processes and creative solutions to our customers' machining needs.
We look forward to being of service to you and your team.

In the News
Press Release
New Products